Goa has a lot to offer to every traveler who visits with an open mind. For culture seekers, adventure enthusiasts, beach lovers, and luxury connoisseurs alike, there's enough to keep us coming back for more. We've been visiting Goa for almost 15 years and still discover something new about it every-time we visit. We make it a point to do at least one new thing on our trip here and there's still a long list to go. Given that a lot of tourists do not experience Goa beyond the beaches, we've shared a Goa-Beyond-The-Beaches checklist for you, hopefully, you can share your discoveries as well with us in the comments.
Cultural & Heritage Activities in Goa:
Old Goa was one of the most dazzling cities of its time and possibly only next to Lisbon in the Portuguese Empire. The Churches & Cathedrals including the Se' Cathedral & the Basilica of Bom Jesus are some of the best examples of the architecture of the time. The relatively unknown Chapel of the Lady of the Mount is another beautiful example of the same. Fontainhans or the Portuguese quarters are a prime example of the cultural heritage which the Portuguese left behind. Arvalem caves or the Pandava caves as they are popularly known as are monuments steeped in history and mythological tales. These caves are believed to be the ones where the Pandavas had south refuge during their exile. Although there is also significant Buddhist influence present especially due to the huge statue of Lord Buddha near the caves.
Adventure Activities in Goa:
Given the geographical location, it provides its guests with experience in both land bases and water-based adventure activities. The forests and hills beyond south goa provide for trekking and waterfall climbing opportunities. Of the lot, the trek to Dudhsagar falls post monsoons remains a favorite among adventure seekers. The rivers, especially during monsoons, provide for white water rafting (Mhadei River) and kayaking (Zuari & Nerul rivers) possibilities. Goa's first permanent Bungee jumping site at Mayem lake makes for a fascinating experience as does the opportunity to explore Goa by air through a hot air balloon ride. Paragliding & parasailing are some other adventure activities that have been popular among tourists for a long time.
Luxury Activities in Goa:
Although it is improper to term the activity as a luxury activity, they do come at a cost and would not be something you would be doing frequently. You can go casino hopping – possibly the only place in the country where it is possible to do so. The land-based casinos are smaller and restricted to indoor casinos in hotels. The floating casinos are bigger in both scale and popularity. The most famous names include Deltin Royale (along with its two lesser-known siblings), Big Daddy & Casino Pride. All of them provide for non-gambling entertainment options for someone who isn't fond of the sport but wishes to enjoy the experience. Yacht charters are another luxury activity best enjoyed in a group. If you're well networked it is also possible to be invited to a highly restricted invite-only party which we've only heard stories about. It is also possible to go for a round of golf at one of the several golf links in Goa for what promises to be a very different experience. Although our last suggestion doesn't fall under the purview of activity, we would recommend renting a Heritage Portuguese Villa for a very Goan experience.
You might like our story on Monsoons in Goa
Romantic Activities in Goa:
Given how romantic it is as a destination, this particular category is sort of redundant in itself. However, that said there's plenty to do to make it just a bit more special for your special someone. If you're fond of Italian cuisine like us or just feel that the Italian countryside is romantic, Tuscany Gardens serves some fabulous Italian dishes (and one of the best Panna Cota in Goa) in a rustic Italian countryside setting. If Venice is more your thing, head over to stay at the Leela where they've built a fantastic set of villas around some reclaimed lagoons offering you beach access just a hop and skip away as well as water-views right from your balcony. If staying is out of your budget, head over to Riverside at The Leela for a wonderful waterside experience, Greco, a Greek-themed restaurant under a bougainvillea at Radisson Blu, Toy Beach Club for partying vibes at Candolim beach, A reverie in Calangute & Thalassa, another Greek restaurant on a cliff overlooking the sea at Vagator for fabulous meals in some of the most romantic settings in Goa. Long beach walks in not so popular beaches like Ashwem in North Goa, Agonda in South Goa and some secret beaches we wouldn't like to share with you, are also highly recommended.
You might be interested in our recent coverage of Goa International Travel Mart.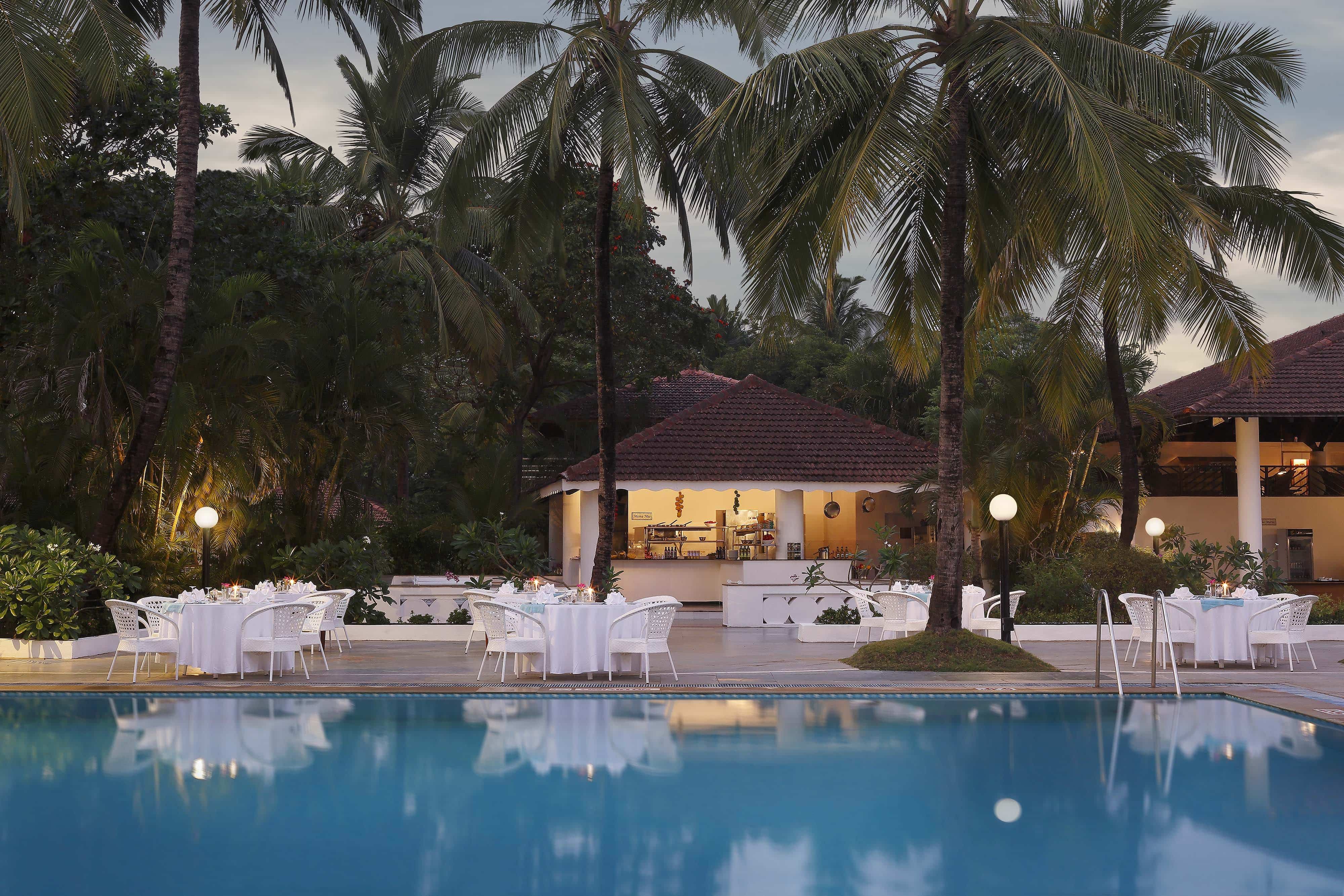 There is so much more to do here that a single article does not do justice to the same. Do let us know if there is anything more you would like us to share or something you feel should have been a part of the list. As we shared above, we are always happy to know yet another undiscovered secret of one of our favorite places in the world.