A man-made entertainment island created on the outskirts of Abu Dhabi, Yas Island is where we stayed on our maiden trip to Abu Dhabi. Radisson Blu is one of the 6 hotels in a district named Plaza which apart from the Yas Viceroy are the only hotels on Yas Island. The arrangement means that guests have a wide choice of food options and convenience in the form of easy access to the Yas express which is a complementary shuttle service connecting all major entertainment options on the island. The hotel itself is gorgeous and looks out to a golf course and the sea beyond. However given the relatively limited accommodation options on the island, there's always a significant influx of tourists especially family travellers with kids which may be a boon or a curse depending upon the type of tourist you are. Read through the review for our thoughts on the facilities, service and the hotel package as whole.
Rooms:
We were upgraded to the suite and thus had the best level of accommodation to ourselves. This meant a sprawling living room, an even bigger bed room and two bathrooms. Add to it a humongous balcony and what you'll get is a hotel room bigger than most apartments from where we come from. The interiors were minimal and plush, a trait we've seen across hotel rooms in UAE and something we like. The view was fantastic and the beds incredibly comfortable. If our itinerary wasn't packed, we probably wouldn't have left the room.
There wasn't a single flaw we could find with the room and the view from the balcony was as great as it sounds. Given its possible proximity to the airport, we could see several planes flying at low levels. Also given that our view from the room was of one of the holes in the adjoining golf course, we could see a stream of caddies and golf carts on both mornings we were there.
Service:
If you've read our previous reviews of Radisson Blu Hotels, you would know that we've got a very positive view of the level of service that the chain delivers. So much so that we've rated it as one of our benchmarks for service levels going forward. With such a high benchmark, we thought it was impossible for us to keep getting impressed. However, except for the inordinately long time it took to get us checked in, we were more than happy with the level of service we enjoyed throughout our stay.
Food:
We were generally pleased with the food options at most Radisson Blu Hotels. However we faced a bit of an issue here. The Belgian Beer café could only serve us Belgian fries (which were delicious) as we do not even eat eggs, crossing off most options on the menu. Filini, their Italian speciality restaurant wasn't available on both the days we were there for because of some renovations. Assymetri their casual dining option with primarily buffets available, wasn't something we were too interested in. This made Amerigos, the Mexican Bar & restaurant at Park Inn, our staple choice for meals. The biggest reason was the number of vegetarian options available but the amazing food served was what sealed the deal. It also helped that the two hotels are practically one and it's impossible to figure out the boundaries between the two. Breakfast at Assymetri was especially amazing because there was a huge group of Indian Tourists staying in which gave us a lot more vegetarian options than what we would've expected. That's said, our choice was dictated primarily because of our food restrictions and the unfortunate situation of Filini not being operational while we were there. Otherwise, given our history, you could have easily found us happily munching on Pizza with a guest appearance of either Pasta or Ravioli on both the nights!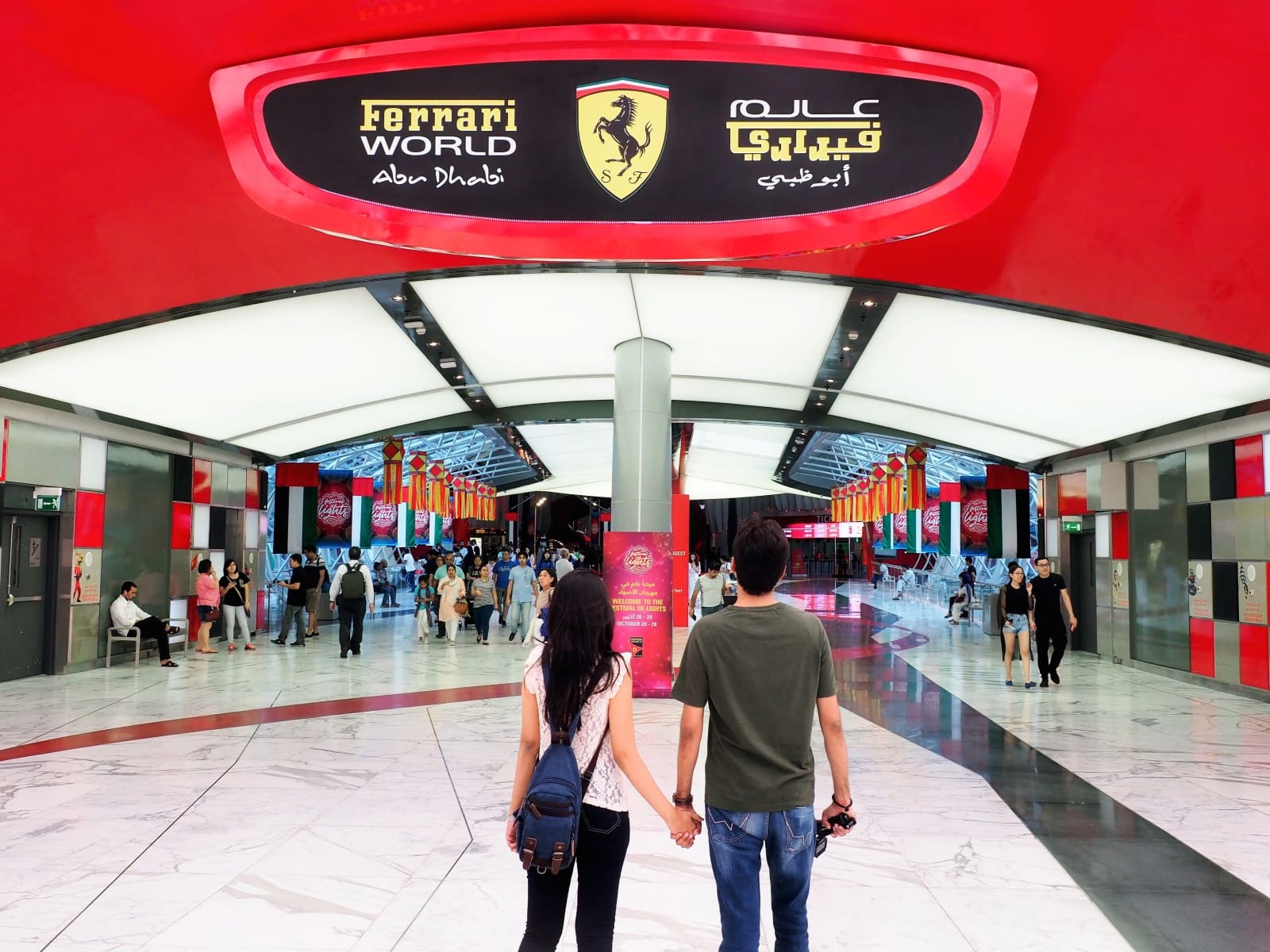 Package:
Most hotels on the Yas island have some sort of a package deal with day passes for Ferrari World & Yas Water World included. Why else would someone stay at Yas island afterall if not to visit these two major attractions. From a tourist perspective, especially so if you're a family with kids, it's a no brainer. The rides at both the Ferrari world & Yas waterworld are enjoyable for children of all ages and some even for their parents. In addition, most shuttles also take you to the Yas Beach which is only open for guests of the hotels on the island, the golf links if that's something you enjoy and the F1 circuit which is unfortunately pretty desolate on non-race days. All of this makes it a perfect stay for atleast 3 days (or more if you like). There's a lot to do and it's a waste if you do not have enough time to enjoy it all. And this is only Yas Island. If you want to see the Palace, The Grand Mosque and other attractions in Abu Dhabi, you can stay an extra day and take a day tour to cover it all. Cabs are easily available or if you need an all-day transport, the concierge can fix one up for you as well. Although the package isn't really tailored for couples, it's a great option if you're not too hung up on the traditional idea of a romantic vacation. We know we had a great time there.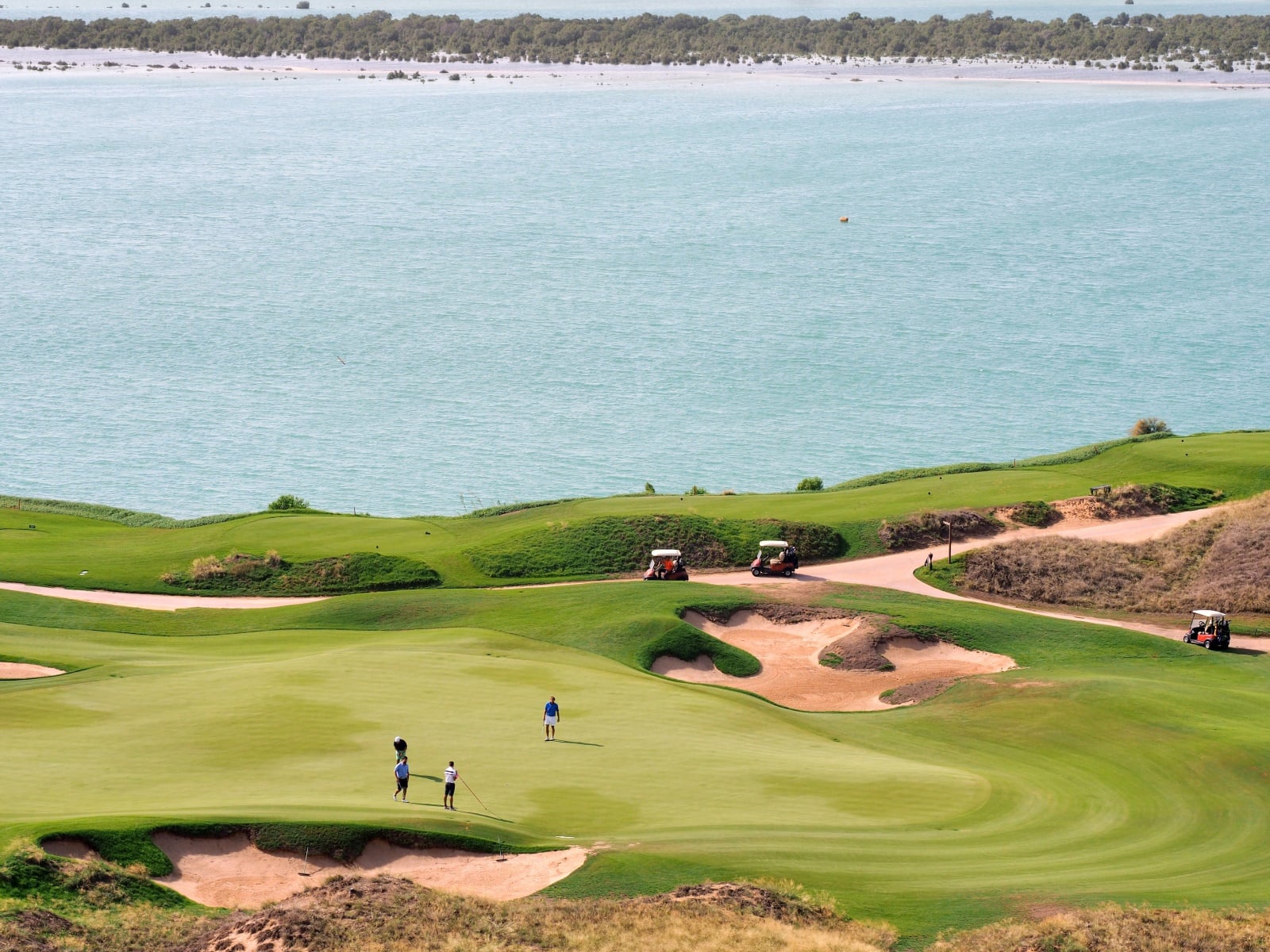 Summary
The hotel as an overall package is a no brainer. Great service, good food, great attractions nearby and a free shuttle service to take you there. The rooms were amazing, although we could only manage to use them to sleep, late at night on both days. This would probably be true for everyone who comes to Yas island. With multiple attractions, a beautiful beach, a big mall and a lovely (if a bit cramped) pool, how would you find the time to get back to your room the entire day. That said, the beds are made for a good night's sleep, they're that soft. We for one had a lot of fun and would definitely like to come back, preferably with our parents or when we have kids.
LIKE IT PIN IT!