Given our busy daily schedules it is sometimes difficult to find time to show affection to our partners. Hence Valentines Day, celebrated as the day of love, is big gift for those like us who are romantics at heart. As passionate travellers it is only right that our gifts to each other and to you our readers is one related to travel. We've explored several destinations across the length and breadth of our country and have shortlisted some very special destinations which will be sure to light a spark in your romance on this special day. Just a quick reminder though, airline ticket prices are at their peak and its best to not wait for the last minute to make the bookings.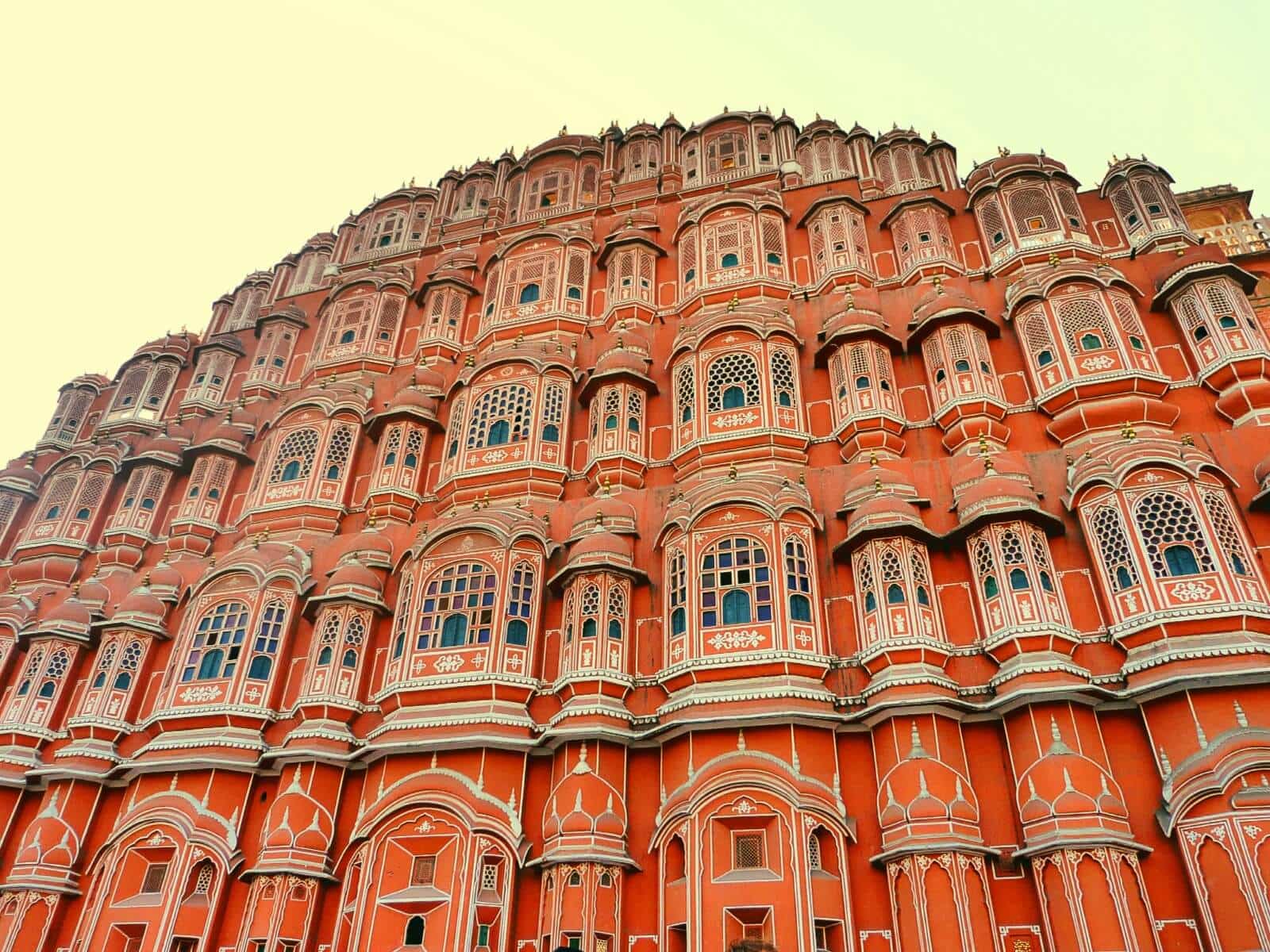 Jaipur:
The capital of the state of Rajasthan is indeed one of the most colourful cities of the country. The Pink city is a lovely city to spend this splendid day with your special someone. Watch the sun rise from beyond the Aravalli's with breakfast in bed, spend a lovely afternoon in the bustling markets of the city and enjoy a stunning sunset at the Nahargarh fort with a spectacular view of the old city. The night brings its own charm and a fantastic dinner at a restaurant inside the Amer fort is recommended as a fitting end to this beautiful day. Don't forget to book your hotels in Jaipur in time as this is an all year destination for tourists.
Coorg:
The Scotland of India is definitely not a small title and Coorg definitely lives upto it. A lovely 5.5 hour drive through splendid roads and beautiful green sights on both sides of the road will have you arrive in paradise. There's a gorgeous Tibetan Monastery which literally translates to Golden Temple and a few waterfalls which would make for a lovely outing with your partner. We found the region bountiful, peaceful and beautiful and surprisingly still devoid of the tourist hordes. Just what the doctor ordered for your Valentine Day Plans.
Diu:
This former Portuguese colony is a lovely beach city bordering Gujarat. Though there aren't any stunning white sand beaches it is quite peaceful except on public holidays and weekends when there is a large inflow of tourists especially from Gujarat. However the beautiful architecture, splendid caves, empty beaches and some lovely restaurants mean that there's enough to keep you occupied and even find some privacy in this wonderful destination.
Darjeeling:
We can't stop raving about this hill station which was once the summer capital in the British Empire and popularly called the Queen of the Hills. Over commercialization and some civil unrest has put a cloud on this formerly popular mountain destination but has done little to cover its beauty. If you know where to stay and where to eat and have booked a ticket on the Darjeeling Express in advance, there's a chance you'll be spending your best valentine till date in this wonderful hill retreat. Hit us up for suggestions.
Andretta:
Not too many people we know have heard of this very quiet and serene town in Palampur. More popular among artists and a haven for someone interested in learning about pottery, it is quite easily your best bet if you're looking for a place away from most tourist charts. There's not much to do and a definite lack of tourist infrastructure but if that's fine with you, the breath-taking views of the Dhauladhars would be enough to cover up the discomfort. Take a pottery class, roam about the small village lanes, share stories with the locals and stare at the mountains. There's few things as good as this for nourishing your soul and what better person to do it with than your soulmate.
There's countless more destinations in the country waiting to be explored but we've tried to give you a mix of big and small & connected and remote destinations to suit your mood. Do write in to us with comments on how you are planning to spend your valentines this year.