Budapest is one of the most charming cities we've come across and for good reason. It is a city which has managed a good balance between traditions and modernity. We feel in love with how comfortable it is with its past. The castle stand tall and proud, the bridge beautifully erect and they even have something called ruin pubs.  However, its people are its biggest USP. They're among the warmest and most helpful people we've met across our journeys. If nothing else, it helps a foreign tourist feel at ease and makes the city a little more approachable, perhaps a little more livable.  This small Budapest Guide we've written is not just about Budapest baths, Budapest hotels or things to do in Budapest. It is the story of how we fell in love with Budapest.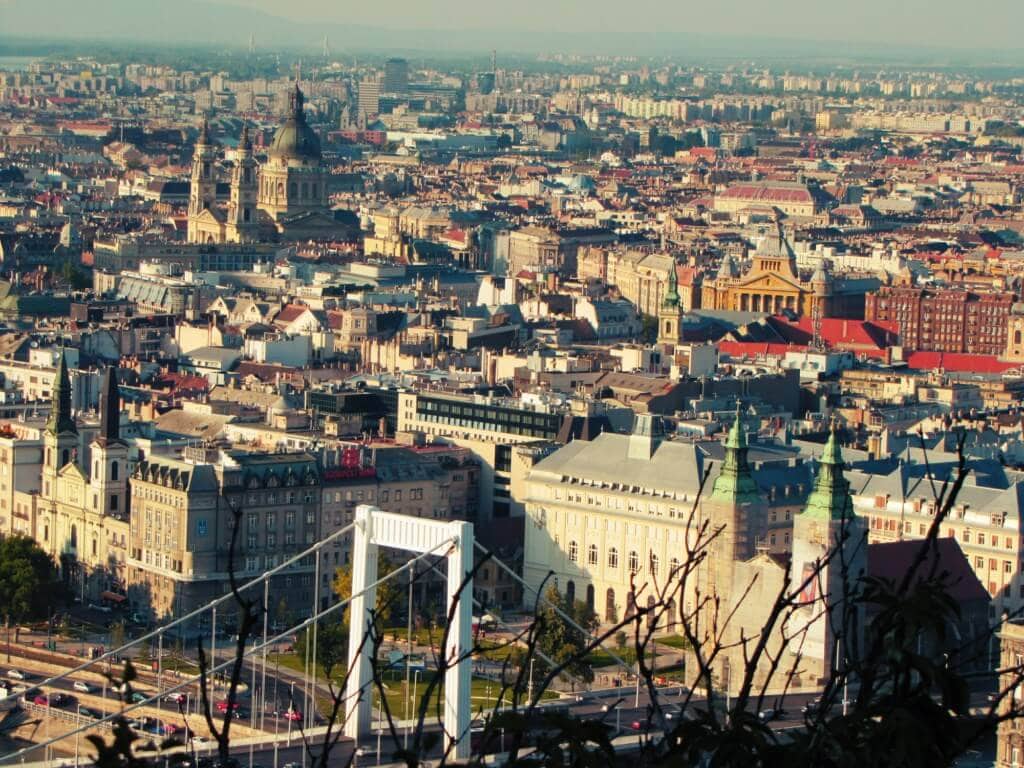 There are a number of ways to get into here. A simple search on flights to Budapest or train to budapest from your city should give you the relevant options. We took the eurail from Vienna to Budapest which takes about 3 hours to reach. However we've found that it is well connected to all major cities in Europe by train and flights.
Budapest is easily one of the cheaper major cities in Europe. Budapest hotels rates are much lower than their counterparts in Western Europe and its is relatively easier to find a range of accommodations to suit your budgets even in peak season. We would recommend a stay at the Hotel Gellért, one of the oldest hotels in the Buda district on the banks of the Danube. We never got to try it, but the biggest advantage of the hotel is the easy access to the hotel's Turkish steam bath and spa. However  that said, there are quite a few stand alone baths spread across the city. The architecture of the hotel is worth a look, with high domed ceilings and art nouveau interiors that recall the city's glorious days as the capital of the Austro-Hungarian Empire. The Gellert Hill, offering one of the best views of the city, is just a hop, skip and a jump away. When you're back at the hotel after taking in the views, stop by the coffee shop downstairs for cakes, pastries and fabulous ice cream.
If you're a Michael Jackson fan you may want to stay at the Kempinski Hotel Corvinus, though the lavishly decorated presidential suite where he was put up might be a bit out of reach for most. You can, however, take a room with a view of the makeshift memorial to Jackson: It's a tree covered in pictures, posters, letters and other tributes that have been stapled to the bark by fans.
If none of the above are charming enough for you, you can consult this list of best areas to stay in budapest.
Dine
You can never go wrong with a Michelin-starred restaurant, and Náncsi Néni, though not starred, is a Michelin Bib Gourmand restaurant, offering, according to Michelin, "good food at moderate prices." With its traditional home-style cooking and cozy atmosphere, what really won me over was the fairy tale menu for kids, which includes a Once Upon a Time soup, Handsome Prince main course and the Happy Ever After pudding.
There are plenty of places to dine, but what do you do when hunger pangs strike you when you're walking down the street? You have a Lángos, of course. Made with deep-fried dough smothered with the obligatory sour cream and topped with grated cheese and your choice of fresh vegetables, it's popularly referred to as a Hungarian pizza.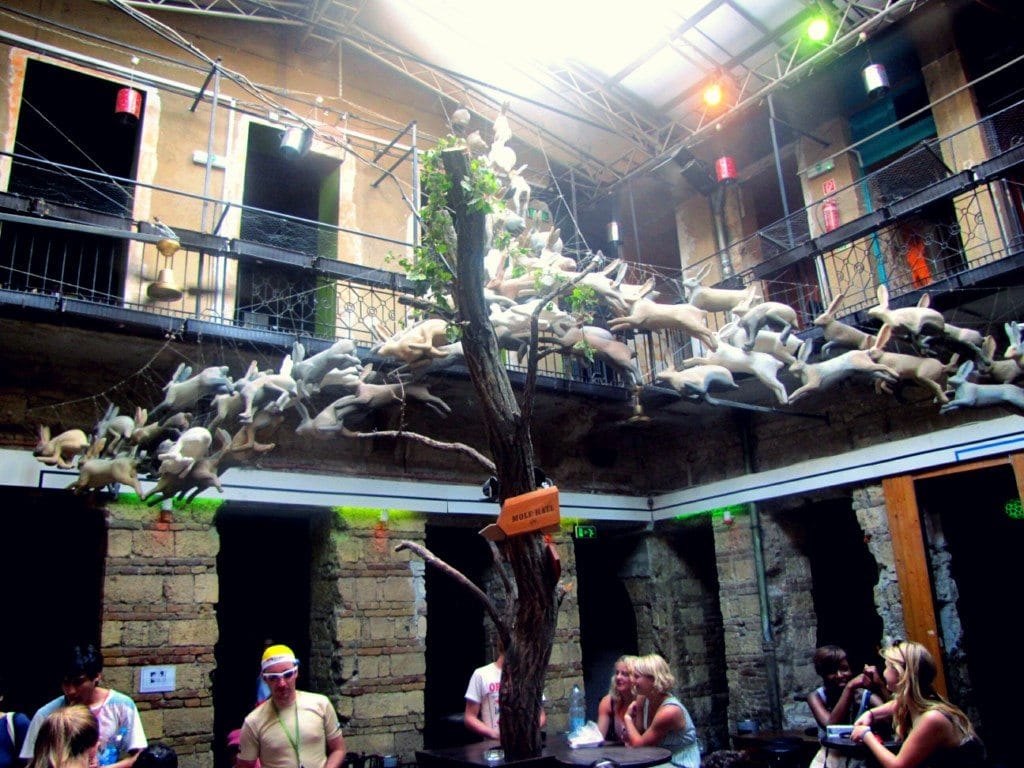 On a hot summer's day, your concierge will likely direct you to the nearest ruin bar for a drink. Ruin bars started opening up in abandoned buildings whose owners did not want to spend money renovating them. These are usually interesting places to start with or have been made interesting with themed additions. Szimpla Kert is the original ruin bar, in operation since 2004. It was voted the third best bar in the world by Lonely Planet. Many ruin pubs have followed, but Instant is a notable one, with odd sculptures hung across the courtyard, comical paintings on the walls, and what may be the most eclectic collection of castoff furniture in the city. The music is great too with every room dancing to a different Hiphop or reggae tune, or live music. When evening sets in, join Budapest's young at heart for a ruin crawl – a variant of a pub crawl where you visit the best ruin pubs in the city.
To do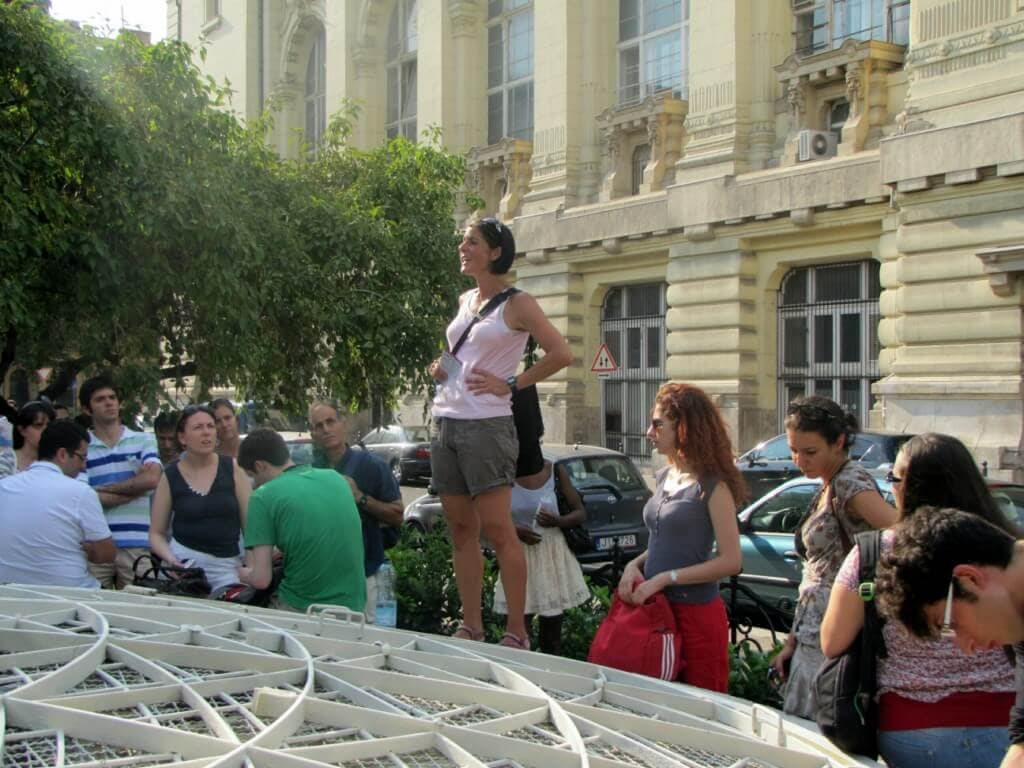 Start your exploration of Budapest off with a walking tour. Hour-long walking tours usually cover the Jewish Quarter, General highlights or the Buda Castle. The guides are well versed with the city and its history, and they add in a few tips for tourists on their first visit.
The opera is a must for music lovers, with regular performances at the Hungarian State Opera House. To relax, there are always the Turkish thermal baths and spas. Take the historical funicular railway uphill to Buda Castle and walk around for some spectacular views of the Danube. If you are lucky, you can attend one of the numerous events/festivals that are organized at Buda castle throughout the year. If you happen to catch one of the events where they invite the general public for dances, do join in. The steps are easy to learn and very difficult to forget even long after you have boarded a plane and flown home.
This Budapest guide is by no means complete nor does it include all the things to do in Budapest. However as with all our destination guides, we keep it as a work in progress, hoping that we have something to add to it the next time we visit.
Read: Things to do in Budapest
If you liked reading about our love affair with Budapest, you might also like our 24 Hour Prague Travel Guide.