There are multiple ways of judging a boutique hotel – by how luxurious it was, how good was the service, the experience, the theme etc. As the experiences could differ given the time of the year, the occupancy levels of the hotel and the expectations of the guest it is virtually an impossible task for a single person to create a fair rating list especially one with a name Best Hotels 2015. We asked several seasoned travelers of their Best Boutique Hotel 2015 to make it as unbiased as possible. Given the method of creating it, you might find one (or few) of your favorite boutique hotel missing, and we would be happy to hear your experiences in the comments below.
In no particular order we present The Best Boutique Hotels 2015
Our favorite hotel of 2015 remains the gorgeous Glenburn Tea Estate . The spectacular tea gardens, the beautifully decorated themed rooms and the amazing food makes its our choice for 2015.
---
BOUTIQUE HOTEL:IMAJ PRIVATE VILLAS BY LAUREN
If someone told me I was to be staying in a villa on the island of Lombok, Indonesia I would be excited. However, this excitement never prepared me for incredible Imaj Private Villas, Batu Layar, Lombok. Staying in Villa 1, a three-bedroom bungalow, with its own private pool was something out of a movie. Each bedroom included its own bathroom, which was perfect when travelling with two other couples. Each bedroom had its own unique features i.e. pool views or a spa bath ect and were situated off a huge living area. As you walk out of the living area through the traditional Indonesian doors onto the deck and verandah area you are amazed and wowed by the incredible views. In front of you sits your own private pool and bungalow hut followed on by the incredible view of the island of Bali including one of its volcanoes across Lombok Strait. To this day I always find it breath taking and due to this I have booked to head back in April 2016 to share it with a different group of friends because I can't get enough of the place.
---
BOUTIQUE HOTEL: THE BUDDHAZEN HOTEL BY MARIE CARMEN
The Buddhazen Hotel is the perfect spot for a full immersion in the local Buddhist culture. The square building encompasses an open inner courtyard, and the architecture is as typically traditional Chinese as the tea itself, and the elaborate brewing ceremony that precedes it. You'll get to enjoy green tea from the small town of Ya'an, where it is said the first tea plants were found and cultivated thousands of years ago, and you'll do this to the accompaniment of the sound of a Guzheng.
When you step in the Buddhazen you step in to a place that benefits from the best of the old and new world together. The building may be timber, the furniture antique, and the tea sets positively ancient, but that shower in your hotel suit is reassuringly modern, clean and powerful. I had been waiting for months to finally be able to book a room in this hotel in Chengdu and came May, we finally got a chance to visit this place.
I came out of there relaxed and replenished. Everything felt right, the rooms were nice and the hotel beautiful, but it's that atmosphere that made such a difference. It's hard to refuse an invitation for a traditional tea, to not relax in a wooden bath and to not feel part of another world when, while having breakfast, you notice a few monks in their red robes joining in on the vegetarian options. If you want to experience old China that's the place to be.
---
BOUTIQUE HOTEL: MEZZATORRE RESORT & SPA BY SIMONE
Mezzatorre Resort & Spa was our hotel of choice during our stay on Ischia Island in Italy and I can say that without a doubt it is by far one of our favouritehotels in the world. Mezzatorre is a five star hotel located in Forio d' Ischia, surrounded by seven hectares of pinewood and perched on the cliffs overlooking it's own private bay.

Mezzatorre boasts a private thermal source, an outdoor seawater pool, an extensive spa and two restaurants just to name a few! They have skillfully and tastefully renovated the antique 16th century lookout tower in order to retain its exciting and important history. Mezzatore Resort was the perfect destination to spend our last few days relaxing in the late summer sunshine.
---
BOUTIQUE HOTEL: THE WALDORF ASTORIA BY JONATHAN
Generally when answering this type of question, I'm inclined to avoid big brands or chain hotels, in favour of independently-owned, boutique, artistic or eco-centric properties, but recently we stayed in a hotel so amazing that I didn't care about any of those things! The Waldorf Astoria Orlando is surrounded by 482 acres of protected natural habitat, which creates a jaw-dropping sunrise vista each morning, easily visible from the nest of soft, white cotton and down-feather pillows that make up the king-size bed. Every details was luxurious, without being garish or overstated.
The signature Peacock Egg and Looking Glass cocktails were spectacular and turned drinking into a work of art!  The fact that we could watch the Epcot fireworks from our balcony was a huge bonus too. Overall, from entering through the huge, heavy wooden doors and seeing the art-deco clock beneath the domed reception ceiling, to the service, the food and the luxurious manner in which it was all presented, we found discovered why Waldorf hotels are the quintessential luxury hotel!
---
BOUTIQUE HOTEL: BENBOW INN BY CAROLE
My favorite hotel stay in 2015 was at the vintage Benbow Inn, located about a five-hour drive north of San Francisco on the spectacular Avenue of the Giants (famous for being the site of California's legendary sequoia redwood groves).  Who can resist an English Tudor-style inn that greets you with tea and scones during check-in, and serves an elegant dinner in summer on an outdoor deck?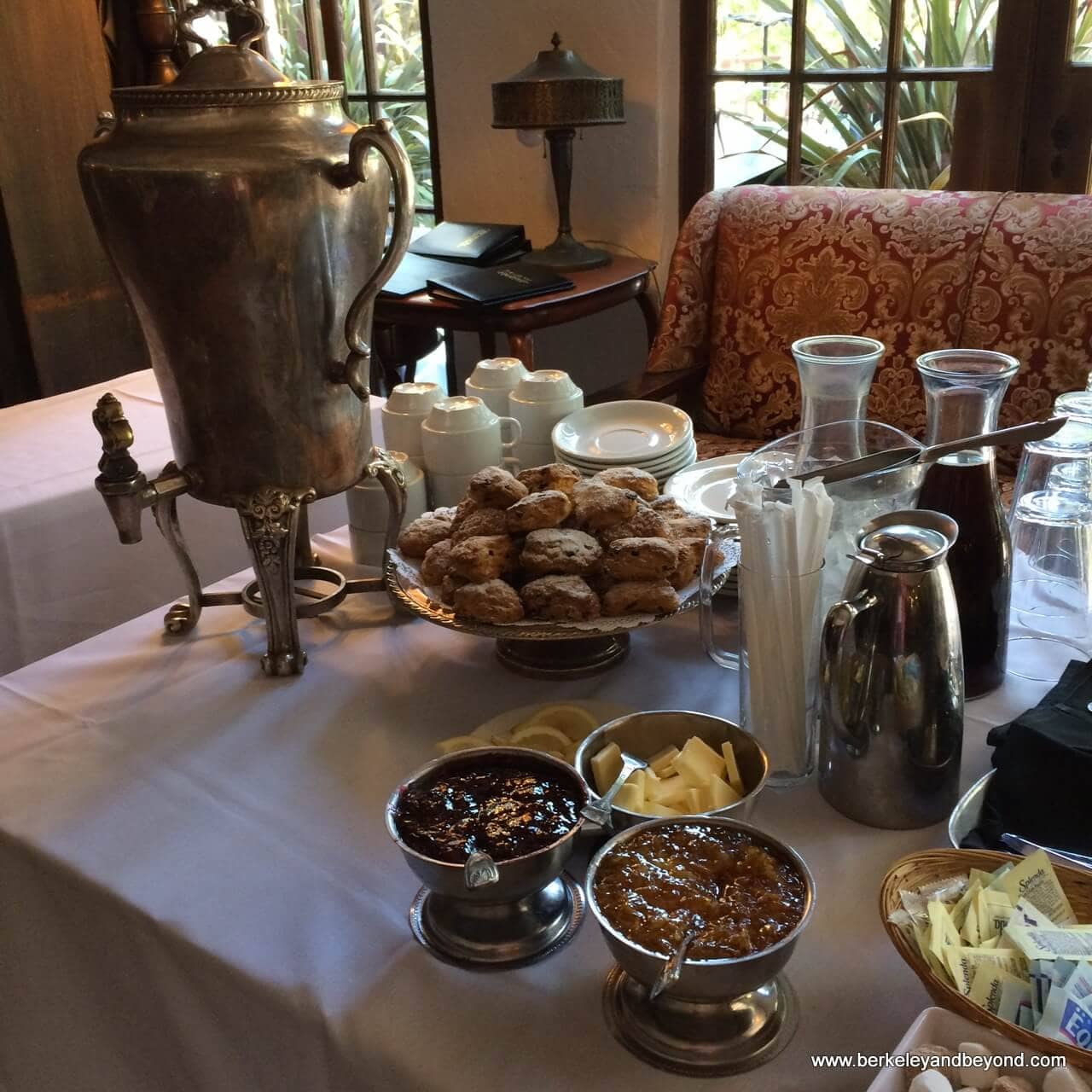 All rooms are equipped with a carafe of sherry, which is a delight to sip in the afternoon, and some have lake views and private patios.  Mine opened to a large grassy area where I listened to the wind blow as I lounged.
---
BOUTIQUE HOTEL: THE PAVILIONS PHUKET BY INMA
An adults only property, with all the intimacy you could expect and made just for your relaxation and wellness. A paradise within a paradise.
I could tell you how the warm customer service exceeded all our expectations, how we spent hours and hours playing around its backyard, how luxurious our private villa with its very own infinity pool and spa area was. I could tell you many many good things but as they say, a picture worths a thousand words. 
---
BOUTIQUE HOTEL: PHOENIX, YOGYAKARTA BY CLAUDIA TAVANI
The Phoenix at Yogyakarta, in Indonesia, has to be not only the best hotel I have stayed in 2015, but the best hotel I have ever stayed in my well traveled life. This fantastic boutique hotel is located in a colonial building and is curated in every detail. From the reception to the breakfast room, from the lounge with a gorgeous collection of antiques, it always felt like walking through history.
Rooms were simply outstanding. Mine was cozy, with a huge comfortable bed, pillows galore and even a batik printed robe. I felt I could relax the minute I walked in. Did I mention I had a balcony to sip my delicious coffee in the morning? There also is a gorgeous pool that gets beautifully illuminated at night, a gym and a spa to get some pamper treatment. And to add a little extra touch, every evening an attendant goes to every room to prepare the bed for the night and place a little snack on the desk (in this case, strictly a local specialty). It was simply amazing!
---
BOUTIQUE HOTEL: 6GUEST HOUSE, PORTO BY TRIPPER
This is probably not the kind of advice you'd expect from a professional travel blogger but nine out of ten times I make very last minute plans regarding accommodation. Eight out of nine times, making decisions "in the moment" do not work out well. Fortunately, I found the only Guest House in Porto to counteract those odds. A trip that was put together in less than one week was one of the best we had so far, with plenty of good surprises and even better memories.
I chose this hotel for two reasons: the excellent location (we were within walking distance from the most important sights and from the event we were attending) and because they described it as "unique, cozy and familiar". The minute we arrived we felt that familiar vibe from the owners (Mariana and Pedro) without being too friendly. In our trips we look to partner with local small businesses because we love hearing the stories behind it and 6Only was no exception: they not only converted this 100-year-old townhouse into a hotel with only six rooms (hence the name)  but also kept and restored many of the design elements and furniture left in the place. They recently expanded to the building next door (more accessible with an elevator), with six large suites.
Attention to detail is the first step to excellence in service and you find it here, from the design choices to the History of the place, from the hospitality of the owners to the choice of toiletries brand. There are only two things that might not please all types of guests: the fact that there isn't a 24-hour front desk (although the owners live on the top floor loft and are available in case of an emergency) and the typical Mediterranean breakfast (at least for the guests who look for a variety of options beyond jams, butter, cheese, bread, scrambled eggs, etc.)
---
BOUTIQUE HOTEL: BOHOL BEACH CLUB BY MARGHERITA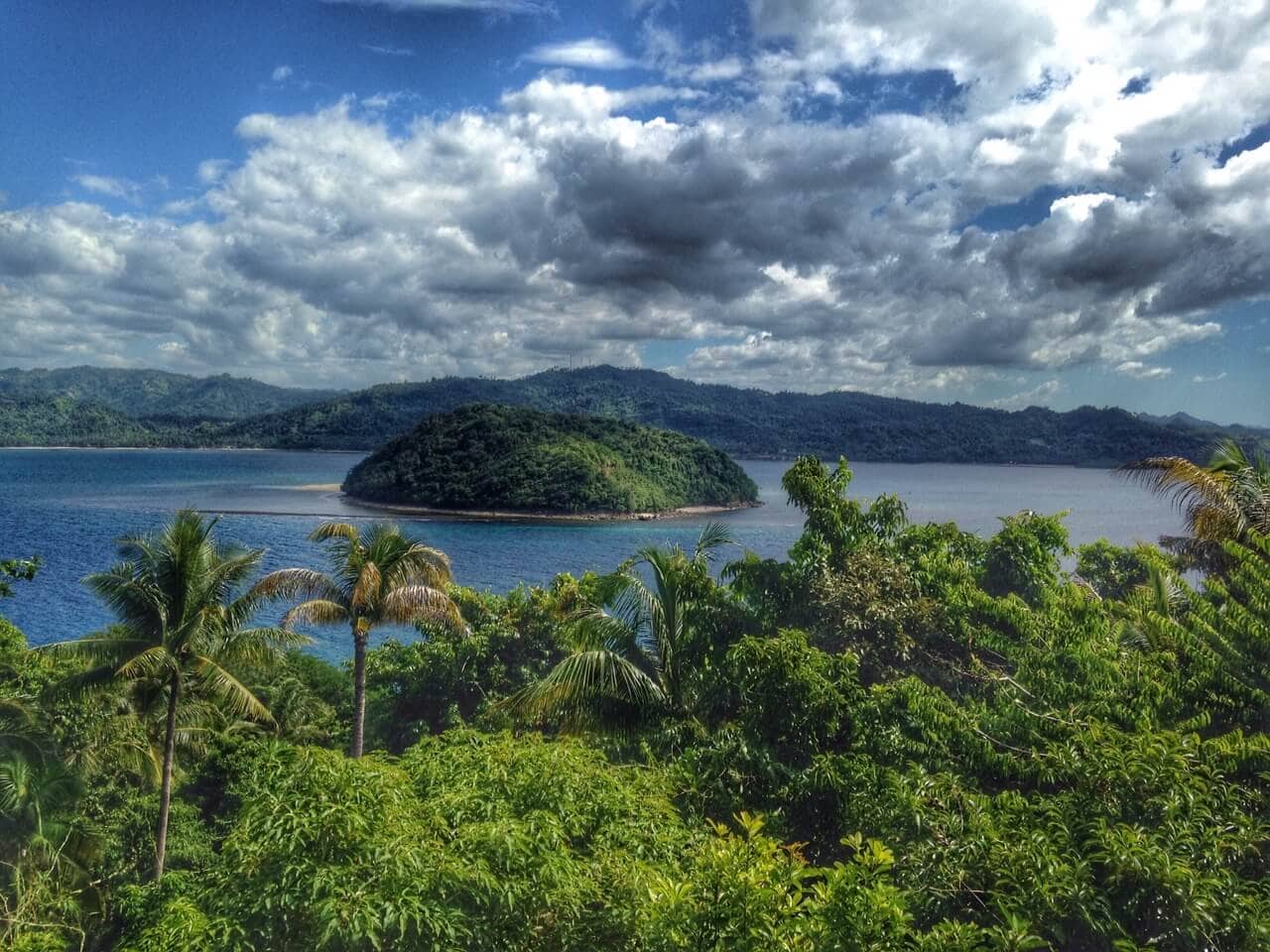 I've always dreamed to stay in a luxury beach resort – you know, those places with a long, white beach, stunning sunsets and palm trees all around. Bohol Beach Club was exactly the place of my dreams. The Philippines are famous for their stunning beaches – the beach at Bohol Beach Club (locally known as BBC) was our favourite during our month-long jaunt in the country. It's so pretty that it's often used for weddings.
Our room and the facilities at BBC were also top-notch. We had a huge double room with two queen-sized beds and a lovely view over the garden. The resort has a restaurant with Filipino and western food (both cuisines are delicious) and different entertainment each night – during our two night stay we enjoyed a Filipino dance show and a pop music concert. Another plus of BBC is the diving – prices are affordable despite the resort being so luxurious and there are great dive sites only a few minutes from the shore.
---
BOUTIQUE HOTEL: GREAT BEAR LODGE BY KATHRYN 
Last Spring I visited Canada's Great Bear Rainforest, the last great expanse of temperate rainforest in the world. While staying there, the forest itself, as well as its wildlife, was without doubt the main attraction. What I hadn't expected though was how fabulous our accommodation would be.
The staff at the Great Bear Lodge couldn't have been more welcoming and helpful and the food was superb which is impressive when you consider all supplies have to be flown in. Best of all the whole setup was extremely responsibly run. And yes, we were lucky enough to see some grizzly bears.
---
BOUTIQUE HOTEL: HYATT ZIVA, LOS CABOS BY KIRSTEN 
If you're looking for a resort that exudes luxury, look no further than Hyatt Ziva Los Cabos. Located on the tip of the Baja California Peninsula, visitors are transported the moment they enter the lobby and experience the breathtaking ocean view. There are twelve amazing restaurants, all featuring fantastic cuisine and unique cocktails, each with its own theme and welcoming staff.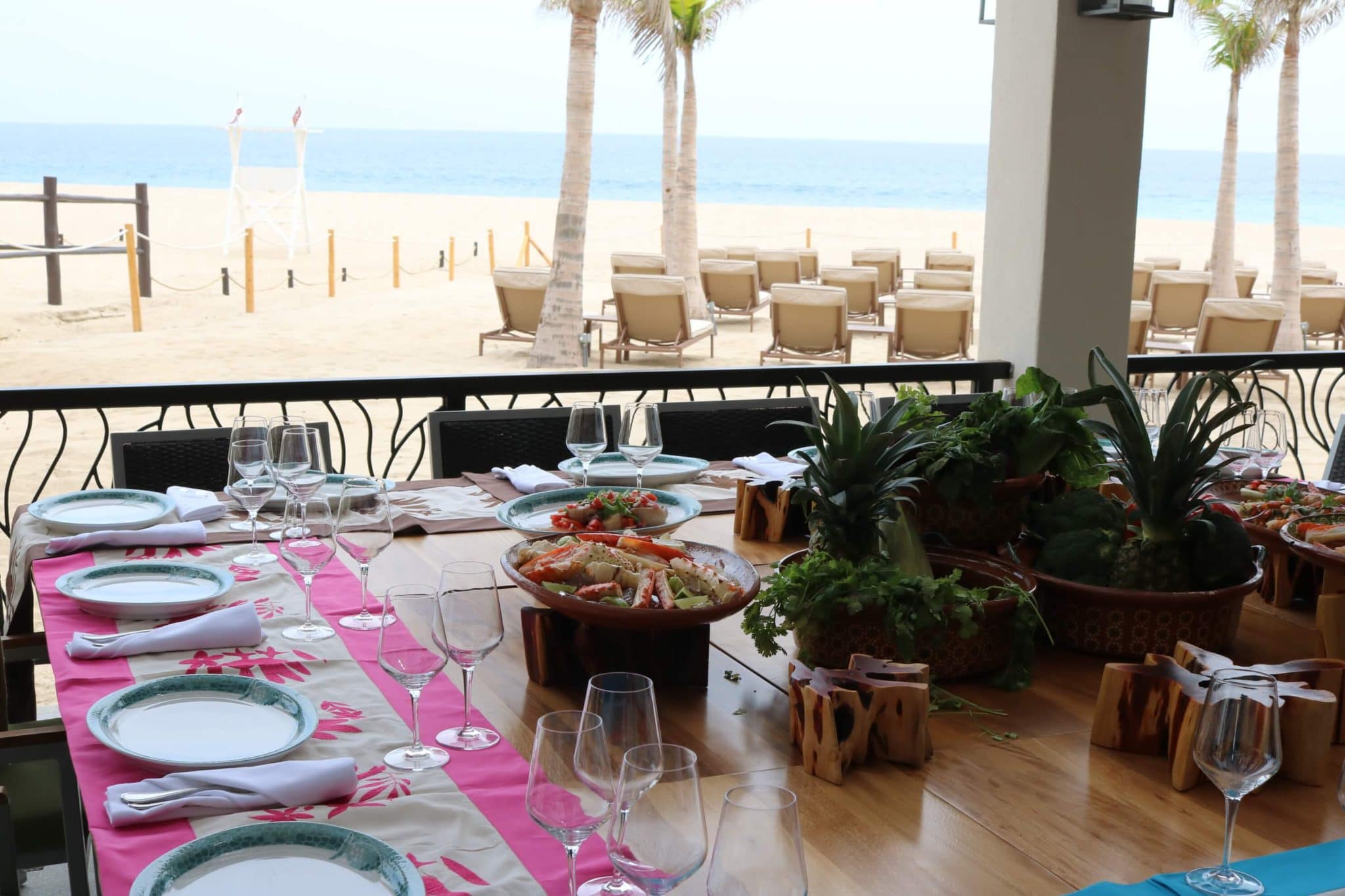 There's a spa for relaxation, four swimming pools, and nightly shows. This all inclusive resort sets itself apart from others with its exemplary customer service, stylish, comfortable suites, and immaculate grounds. Visitors will not be disappointed.
---
BOUTIQUE HOTEL: MANDALA SPA RESORT BY NOMADIC BOYS
In May 2015 during our travels in the Philippines we stayed at the very luxurious Mandala Spa Resort for Sebastien's birthday on Boracay island. This was definitely one of our favourite ever hotel experiences.
The place was bursting with character – a little quiet haven oasis tucked away from the loud noise of Boracay's White Beach. They offer an awesome spa package for guests which involves some incredible massages, morning yoga classes and even some dance classes – pole dancing our favourite!
The garden villas were like you've walked into a mini paradise – grand 4 poster bed, rose petals decorated leading you to the outdoor bathroom…and more! But the main thing that stood out for us was their drive to really make us feel welcomed as a gay couple.
---
BOUTIQUE HOTEL: KVOSIN DOWNTOWN HOTEL BY CORY LEE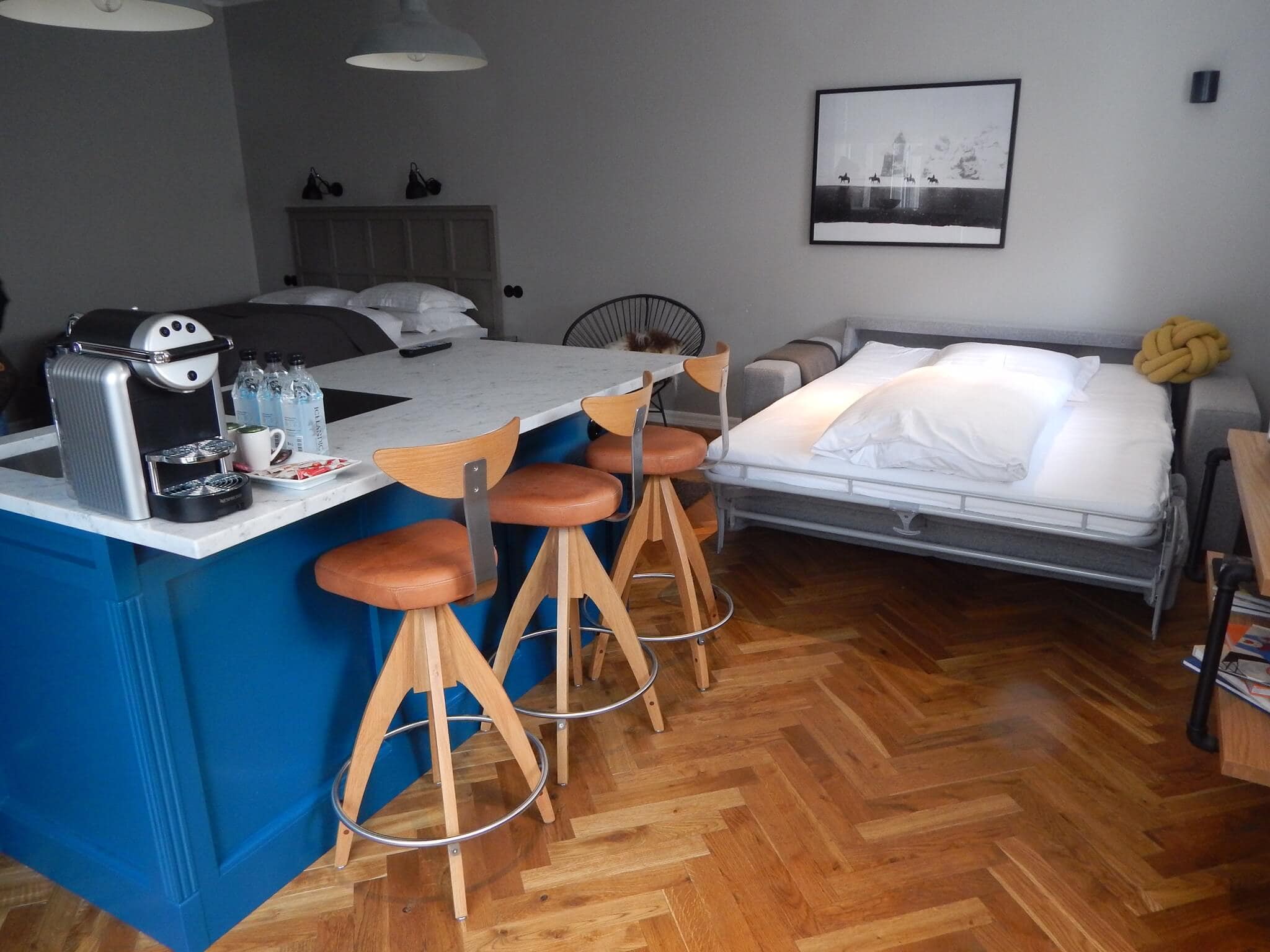 A few months ago, I took a dream trip to Iceland and had the chance to stay at Kvosin Downtown Hotel while I was in Reykjavik. This hotel is located in the center of the city, which makes it extremely easy to get anywhere. The rooms are basically like apartments as well. They're spacious and come with a kitchen area, comfortable beds, and more fantastic amenities. I really felt like I was right at home, which almost never happens in hotels. While the room and location were superb, the thing that really made me fall head over heels in love with this hotel was the customer service. The staff at the front desk were happy to recommend places to eat at and they answered any questions that we had with a smile on their face. And since this was our first time in Reykjavik, we had quite a lot of questions. It truly was the best hotel staff that I've ever encountered and I wish that they could train all other hotels across the world on how to do customer service properly. All of this combined made Kvosin Downtown Hotel my favorite stay of 2015!
---
BOUTIQUE HOTEL: ANDAMAN LANGKAWI BY SHARON
The best hotel we stayed at in 2015 was the gorgeous Andaman Langkawi on the beautiful Malaysian island of Langkawi.
There is much we loved about this resort, from the private, gorgeous beach to the massive pool to the 10 million old rainforest surrounds. There is also a coral nursery which the resort runs to help restore the coral reef in front of the Andaman that was destroyed in the Boxing Day Tsunami. This is not only a great endeavor but makes it really easy for guests to see the beautiful coral with private snorkeling tours in the nursery.
There are four fabulous restaurants, including one where you pick your own seafood and how you want it cooked. For those of us with kids, there is a great Young Explorers Club with plenty of activities as well as baby sitters.
However, the best part about this resort was definitely our suite. We stayed in a two room executive suite which fronted the beach. We were not only metres from the water, but also had our own private pool and deck area. The room itself was just beautiful and very spacious with a bedroom plus a living room as well as two bathrooms, one with a massive bath tub. We were in heaven!
---
BOUTIQUE HOTEL: THE LAGUNA RESORT & SPA BY JAMES KELLY
Everything about this Bali resort screams luxury – their friendly customer service with 24 hour butler, the award-winning restaurants, the long stretch of white sand beach and immaculately groomed tropical landscaping all made it a stand-out property. But best of all, they've got an outrageously huge 54,000 square foot lagoon pool that wraps around the resort's guest buildings. Rooms on the bottom floor of the resort allow guests entry straight into and out of the pool from their balconies!
If 5 star luxury is what you want, you'll find it here.
---
BOUTIQUE HOTEL: THE OCCIDENTAL GRAND XCARET BY LANCE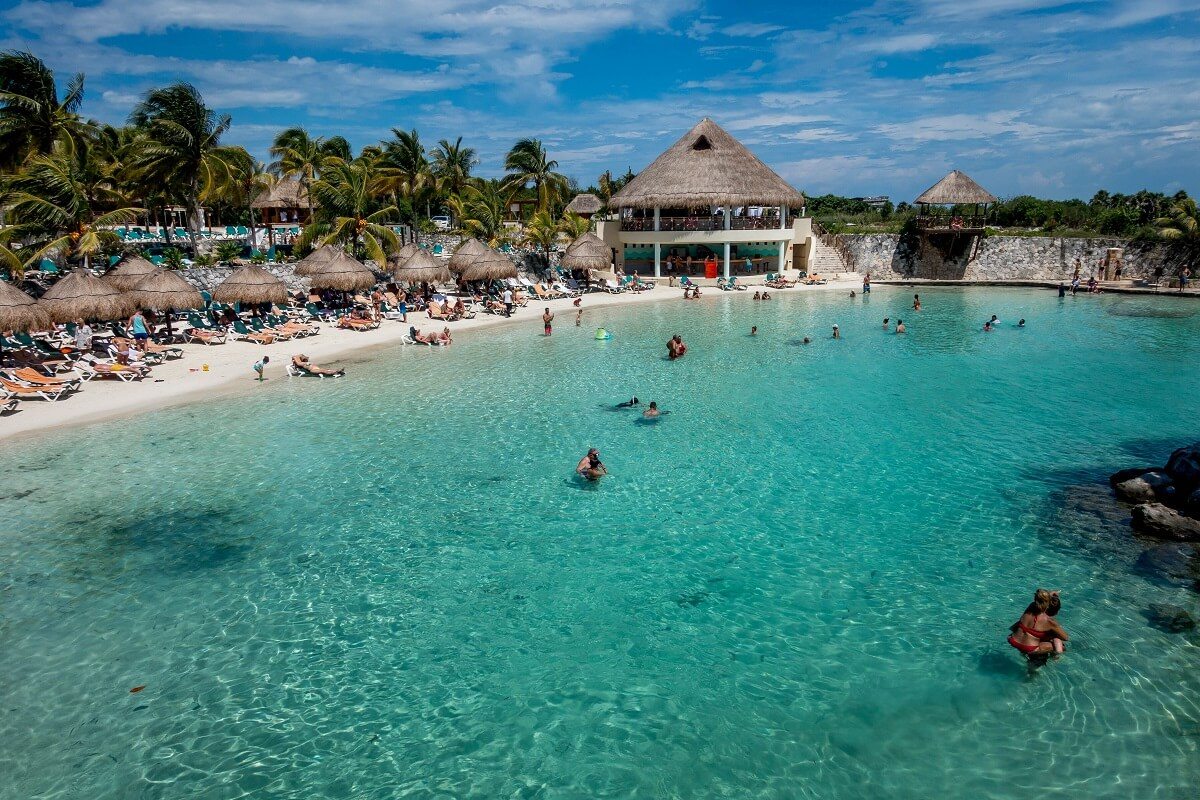 The Occidental Grand Xcaret on Mexico's Riviera Maya is an enormous resort in a beautiful location.  Yet, despite its size, the true beauty of an all-inclusive resort like this is that it requires almost nothing of you.  Your big decision of the day is whether you go to the beach or the pool.  The benefit of the Occidental Grand Xcaret is that it provides perfect luxury to explore the natural wonders of the Riviera Maya:  Xcaret ecopark, Xel-Ha or the cenotes.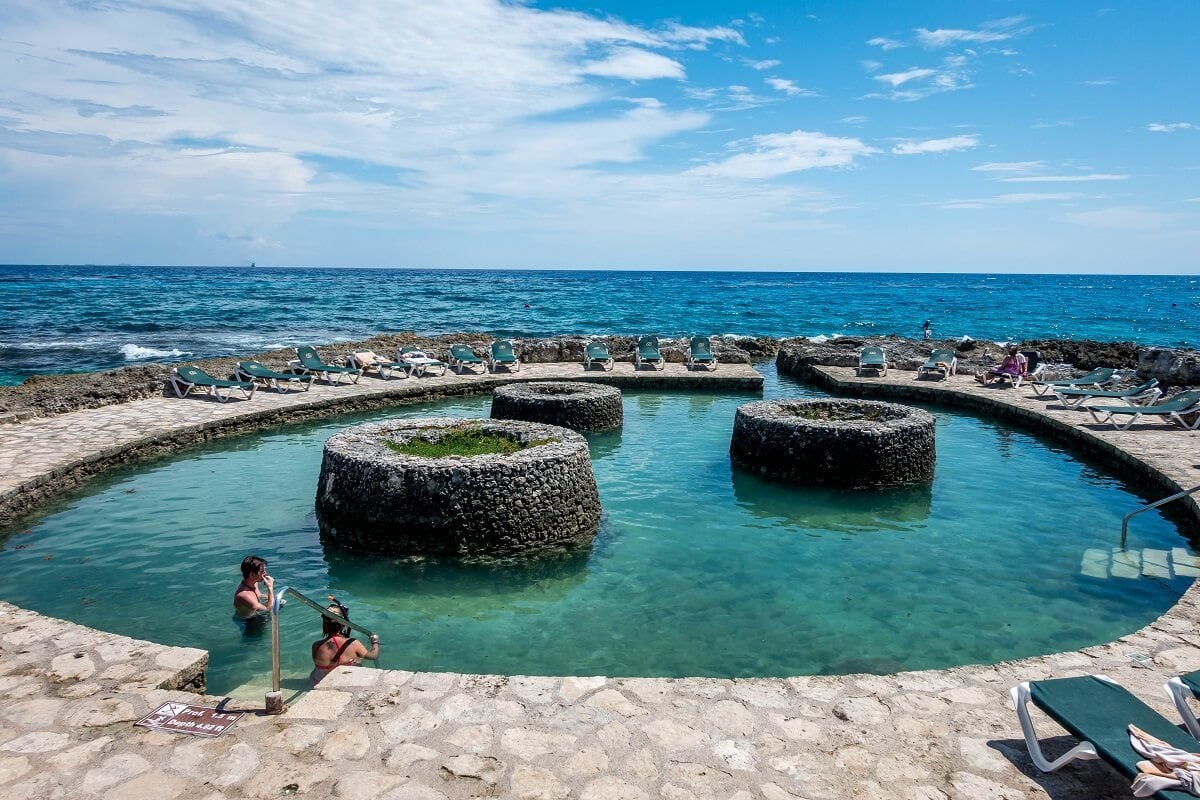 At most all-inclusive resorts, the food is rather institutional.  However, the Occidental has amazing culinary offerings.  The Occidental Grand provides the best of tropical relaxation with luxury.
These were just the few hotels shared by people who genuinely felt like they deserve to be on this list. If you've stayed at any of these boutique hotel or would like to share your experiences for a particular boutique hotel not in this list we and our readers would be delighted to hear about it.