It is often said "Dilli hai dil waalon ki" – Delhi is for the people who are large hearted and daring. As with the other megalopolis' of the Indian Subcontinent, there exists a frenzied chaos which envelops you when you set foot upon its soil. A normal Delhi Darshan is one led by the sheer hordes of immovable pedestrians, sacred cows, haggling porters, pestering street peddlers and honking rickshaws and taxis. However it is also what lends it its charm – vivid and vibrant. Given its long history, the jumbo sized city is composed of a mix of architectural pieces which lends it its vibrancy. It is easy to get lost in the splendid palaces, tombs and mosques left behind by the Mughals and exit into a splendid British Raj monument – probably used as a government building. It's also easy to find a steady equilibrium between shanty towns and restricted diplomatic areas both indispensable parts of the city's personality. Given how intimidating it can become for first timers in the city, we've shortlisted a Delhi Darshan for the ideal 24 hours in the city.
DELHI DARSHAN DAY I
6 P.M:
You've just arrived in the city via a ride hailing app, the metro or by a prebooked airport transfer in delhi and need a bit of loosening up. Head to Connaught Place which apart from being one of the largest commercial hubs in the country is also a testament to the architectural genius Edward Lutyen's idea of Delhi. Well connected by all manners of local transport, it has entertainment options of all kinds like cinemas, restaurants, drinking holes as well as several bustling markets including an underground one, within its premises. If nothing else it is a wonderful place to get a feel of rhythm of the city, perfect for an evening stroll or for a bout of people watching. We recommend trying some flavoured milk shakes from Keventers, grabbing some desserts or savoury bakes at Wengers or simply enjoying some street side shopping (haggling is a must). A couple of hours should whiz by as you head to the next destination on our list.
8 P.M.
Hauz Khas Village (pronounced as Horse Cars Village) is arguably the trendiest destination of the city. Previously a hub for artists to sell/showcase/promote their wares, it has grown into a gathering hub for the city social elites as the smaller shops gave way to the bigger art galleries, boutiques, fancy restaurants, bars and night clubs. Dining options are numerous and have a variety of cuisines on offer from Mediterranean to East Asian to a much lesser known Himalayan cuisine. Ofcourse should you desire a more regular fare, the place abounds in North Indian, South Indian and Italian cuisines as well. One of our favourite places to hang out in Delhi the only concern would be to get a table during the weekends. Hauz Khas Social, The Project at Park Balluchi and the Hippie Trail would be some of our recommendations for this new age bohemian destination.
DELHI DARSHAN DAY II
Hangover of the previous night aside, you should be geared up for the long day ahead of you as you check out the city sights.
9 A.M.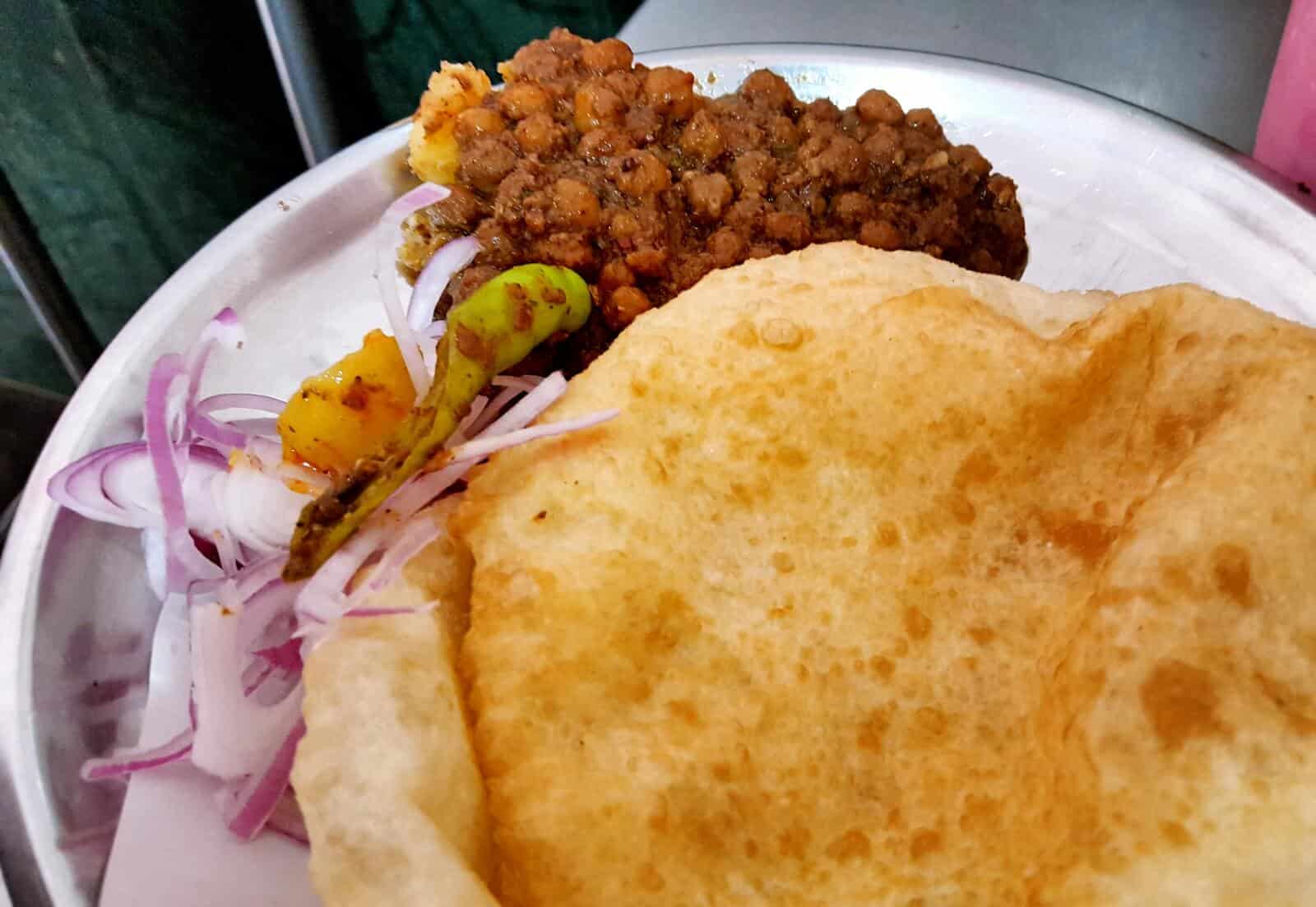 It is a difficult proposition to ask a fellow traveller to wake up early and give up on the free breakfast on offer (one that could have been a deciding factor in selecting the hotel in question). It's a no brainer ofcourse if you consider that the first bit of sightseeing on the menu is a food tour (see what we did here) Delhi through your tastebuds if you like. Chandni Chowk is perhaps the most well known place in Delhi to get a feel of the authentic street food that the city is famous for and with good reason. Head over to Sita Ram Diwan Chand for its legendary Choley Bhature (Chick pea curry with deep fried balloon bread) if you do not mind your breakfast a bit spicy. Eat light as you will be returning here for the second round.
10 A.M.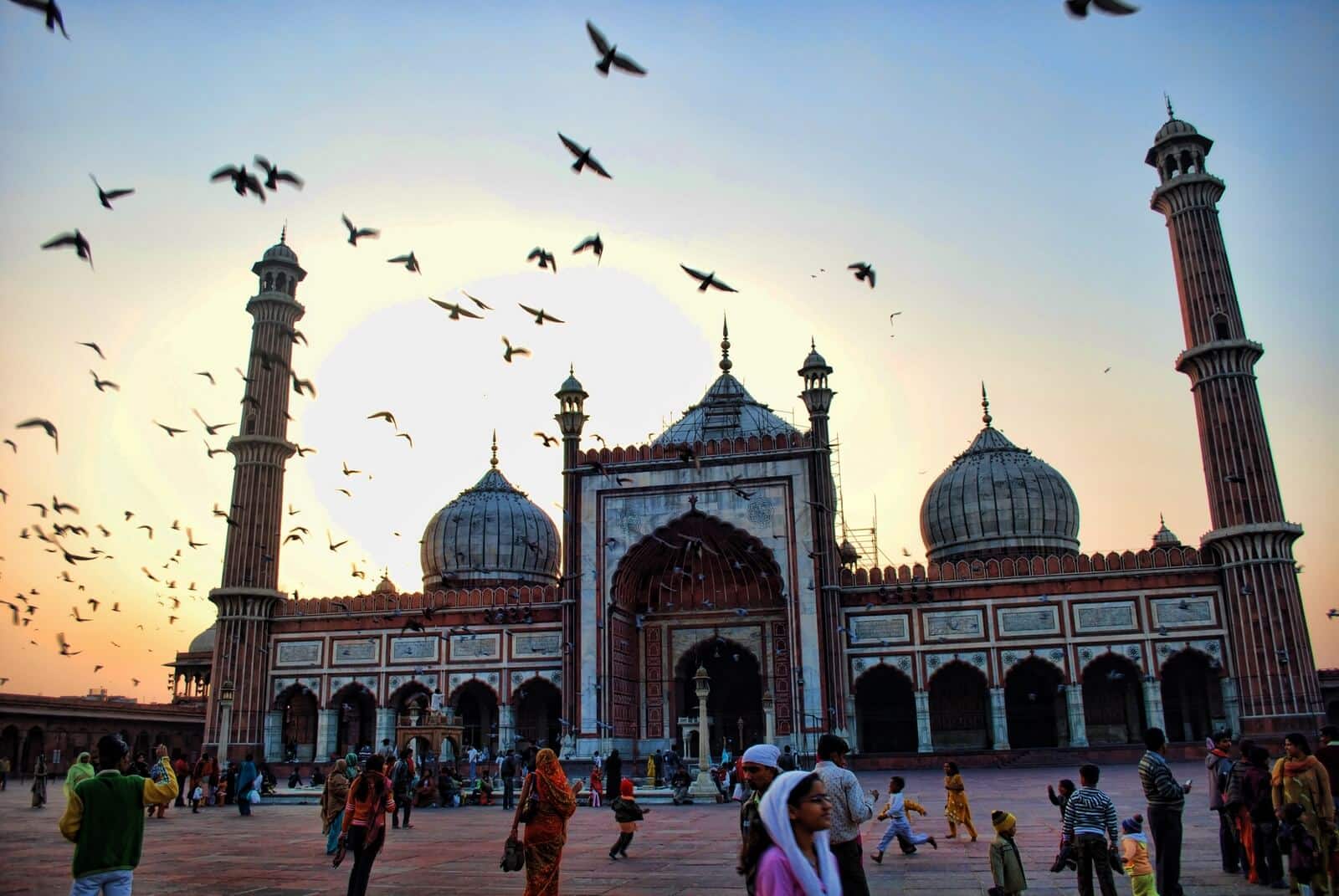 After a quick breakfast, head over to Jama Masjid, the largest and best known Mosque in India. Climb up the intimidating stairs and explore the gates and towers of this beautiful monument. Remember to dress conservatively covering your knees, shoulder and head as a sign of respect to the place of worship. The huge courtyard can accommodate 25000 worshipers at a time and the interiors including the inlay detail of the arches and the decorate marble on the floor is unparalleled. The early morning excursion helps avoid the sweltering heat, the tourist crowds and the accompanying touts offering a "history tour" of the monument.
11 A.M.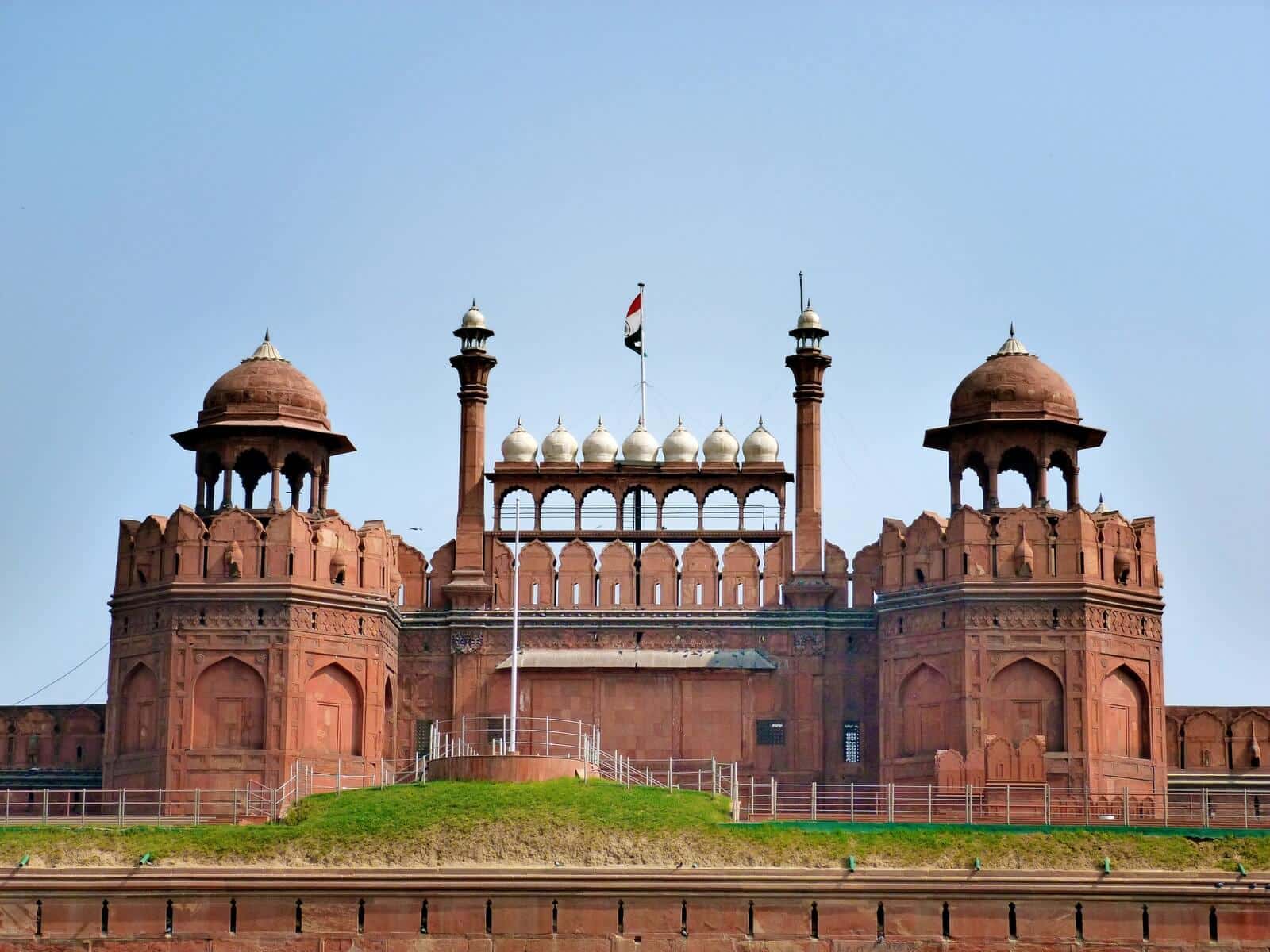 The Red Fort, a short distance away back towards the Chandni Chowk market, is another colossal monument. The fort is so named because of the red sandstone used to build it. The fort was the residence of the Mughal Emperors and their families and remains an iconic structure even in the present political structure of the country. Despite our misgivings about the utility of guides to exploring a place, given the huge size of the structure it is recommended to get an official guide or atleast rent an audio guide easily available beside the entry ticket counter. The written guides at each structure, though helpful, is simply not enough to take you through the history behind the beautiful inner courts & pavilions and the private residences of the Mughal emperor, his wives and his mistresses.
Also Read: 10 Things you need to know before going to India
12 P.M.
After a long morning of sightseeing it is essential to refill the tank for another round of exploring. The lunch is said to be the most important meal of the day and it is essential that we take you through our picks of the lot. Start with Dahi Bhalle (Savory fritters submerged in thick yogurt topped with coriander and tamarind condiment) & Aaloo Tikki (Piping hot Potato fritters with a filling of cottage cheese/crushed lentils and assorted spices, topped with tamarind and coriander condiments) at Natraj Dahi Bhalla wala, a hole in the wall shop serving these delectable treasures. Be sure not to fall into temptation and order a second serving as we've a lot more lined up for your lunch. Head over to Kake di Hatti serving arguably the best Paranthas (Whole Wheat unleavened flat bread stuffed with a filling of your choice) in town. They are more famous for its challenges to patrons to finish their jumbo sized parantha in one sitting (an impossible task for sure given its size). Ask specifically for its regular size to have a remote chance of finishing it and having a taste of the desserts ahead. On exiting the shop you can stumble/walk/crawl your way over to the shop on the right. Giani's, offers arguably the best Rabri Falooda in Delhi, the home of this sweet, condensed milk based dish topped with vermicelli, making it the best of its kind in the world. If you have a little space in your dessert stomach left over (we believe in having two stomachs, one for normal food and another for desserts), head over to the nearest vendor selling Shahi Tukda (pieces of bread being fried in clarified butter) is as great as its name which literally means pieces of royalty. There, we're done and hopefully you should be too. If not, take a break and head over to our next destination.
If you're fond of street food, you might like our post on the Best Vegetarian Streetfood in Old Delhi
2.00 P.M.
The Sulabh Toilet Museum won't find its way into most tourist itineraries simply because it's weird. If the next question on your mind is how weird, it was listed as the third weirdest museum in the World by Time Magazine. It displays toilet related paraphernalia from as far back as 2,500 BC has everything from ordinary chamber pots to ornate Victorian toilet seats. The museum houses toilets sourced from over 50 countries including a replica of the throne of King Louis the XIV who was rumoured to defecate while holding court sessions. All in all it seems an ideal place to flush out all the stress in your system, pun intended.
3.30 P.M.
A longish drive or a couple of changed trains in the Delhi metro takes you to Qutub Minar, the gorgeous red sandstone and marble tower which is the tallest brick minaret in the world and a UNESCO World Heritage site just like Humayun's Tomb. There are several other medieval period monuments in the complex including the iron pillar rumoured to be the first example of a corrosion free composition and a testament to the skills of the Indian blacksmiths of the time. Go for a leisurely walk around the Qutub complex exploring the other mosques and tombs.
4.30 P.M.
A short drive will take you to Humayun's Tomb. Built in the memory of the second Mughal Emperor, it is the first garden tomb complex in India built by the Mughals and looks very similar to the magnificent Taj Mahal for which it was an inspiration. The red sandstone structure looks beautiful and serene as you take a walk alongside the water channels of the garden and gives an entirely different perspective when you look at the garden and the city from atop the structure. Despite it being a popular tourist attraction, it is blessed with a calm and quiet unlike its brethren and sets the mood for our next destination.
Read more about other UNESCO World Heritage Sites across the world.
5.30 P.M.
If you're in the mood for a small walk, Lodhi Gardens, our final sightseeing destination is just 2-3 Kms away translating to a 15-20 minute walk. If you're tired you can try hailing an autorickshaw which might end up taking a similar amount of time and effort. Lodhi Gardens is a historical city park housing several tombs including one of Mohammad Shah and of Sikander Lodi and one of the last known buildings from Emperor Akbar's reign, the Athpula, or the eight piered bridge. Lodi Garden remains an important place of preservation but is known more for its peaceful ambience making it a favorite for morning joggers. Afterwards, you can head to either Lodi – The Garden Restaurant for an exclusive fine dine experience or to Big Chill café at the nearby Khan market for a lighter more snackier meal with incredible desserts (we recommend their version of their Banofee pie)
There's enough and more to do in this wonderful city and should you have a little more time at hand, hit us up for some more inspiration / recommendations of things to do and see. If you're on your maiden visit  to this fantastic country, you might want to check out this guide to the best places to visit in India and Incredible India – States and Union territories
LIKE IT PIN IT